Published on
08 May 2020
​Congratulations to our CEE Alumnus Dr Nick Chew for receiving the 2020 American Water Works Association Academic Achievement Award!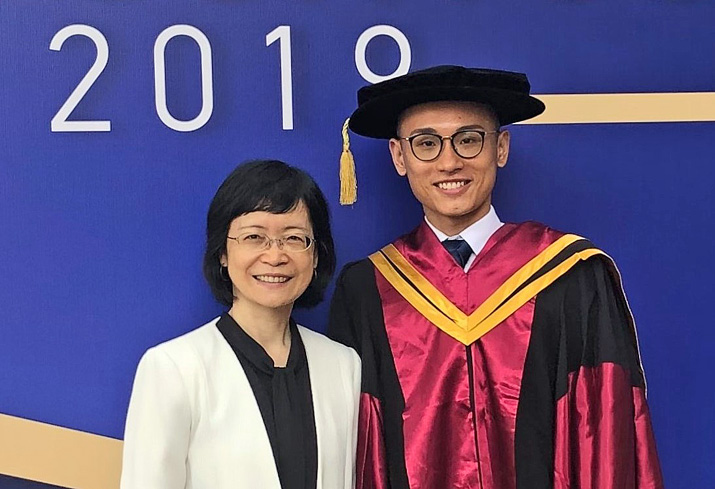 Dr Nick Chew is currently a Postdoctoral Research Associate at the University of North Carolina at Chapel Hill, USA. He pursued his PhD study under the NTU's Interdisciplinary Graduate Programme and his PhD Supervisor was Prof Wang Rong. Dr Chandresh Malde, Senior Principal Scientist from Johnson Matthey, was his co-Supervisor. Nick received his Bachelor of Engineering degree in Environmental Engineering with Honours from CEE in 2014.
His PhD thesis, "Performance Enhancement of the Membrane Distillation Process via Membrane Surface Modification for Surfactant-Containing Feed Streams", was selected as the first place recipient for the doctoral dissertation award by the American Water Works Association.
The American Water Works Association (AWWA) is the largest organization of water supply professionals in the world. AWWA is an international, nonprofit, scientific and educational society dedicated to providing total water solutions assuring the effective management of water.
The past recipients of the award include PhD students from MIT (2019), University of Michigan at Ann Arbor (2018), UCLA (2016) and Clemson University (2015).