​ADM Student Jonathan Goh & Sen. Lecturer were recognized with awards to participate in Newsgeist Europe in Athens sponsored by Google as part of the News Media Lab course
Nov 8, 2020, 15:06 PM
Title :
​ADM Student Jonathan Goh & Sen. Lecturer were recognized with awards to participate in Newsgeist Europe in Athens sponsored by Google as part of the News Media Lab course
Standfirst / Sub Head :
Video link :
Canonical url :
Published date :
Apr 24, 2019, 00:00 AM
Thank you to Google for awarding the best student team and 2 teachers with a trip to Athens in June. News Media Lab is a collaborative course of developers, designers and journalists and the brain-child of Lecturer Jessica Tan WKWSCI who invited ADM's Joan Kelly to teach collaboratively. Divided into teams of six students, each team used the Google Sprint design thinking process to solve problems for a local news organization.
With The New Paper as the winning teams news client, the team was tasked to work on prototypes of digital news/media solutions for TNP. Here's what the team had to say:
"Younger news readers we spoke to feel overwhelmed by news that is irrelevant to their daily needs. They also take breaks at work or school, but don't want to whip out their phones or access social media to find news during the day for fear of being judged. We launched The New Focus, a new Chrome extension in partnership with The New Paper that allows readers to cut through the clutter of news and focus on what matters, through automated news bulletins offered in the morning, afternoon and evening. We're so excited to be in Athens, meet amazing people changing the news industry today and to seek out the real 'Greek yogurt'! Thank you to our mentors from The Splice Newsroom, our client at The New Paper, and our lecturers Jessica Tan and Joan Kelly for this opportunity!"
Congratulations again:

Lecturers: Jessica Tan & Joan Kelly
Jonathan Goh (sitting in the middle)
Kyle Malinda-White
Varick Lim
Claudia Tan
Nithyasri Manikandan
Elizabeth Wun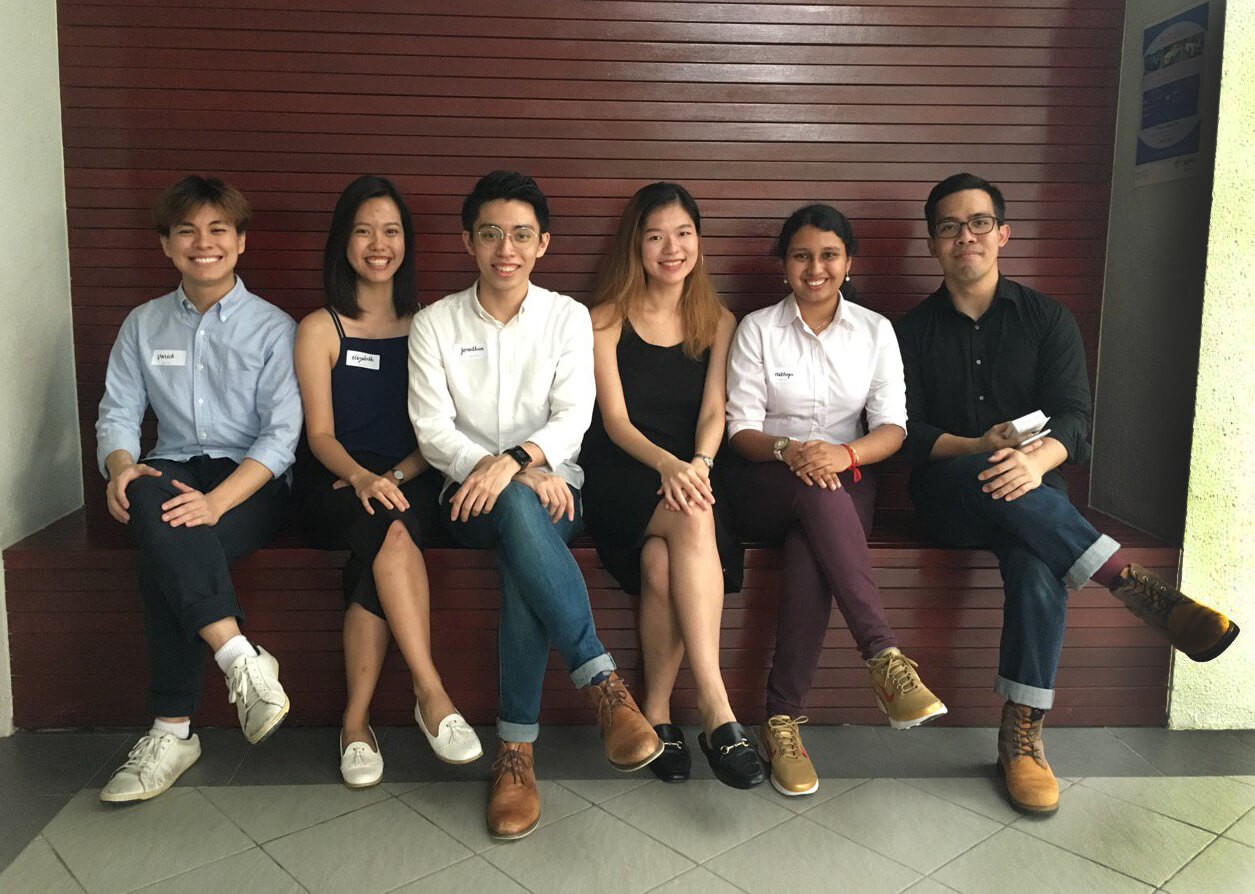 The student team
Lecturers: Jessica Tan & Joan Kelly